Youth Alcohol Intoxication Infographics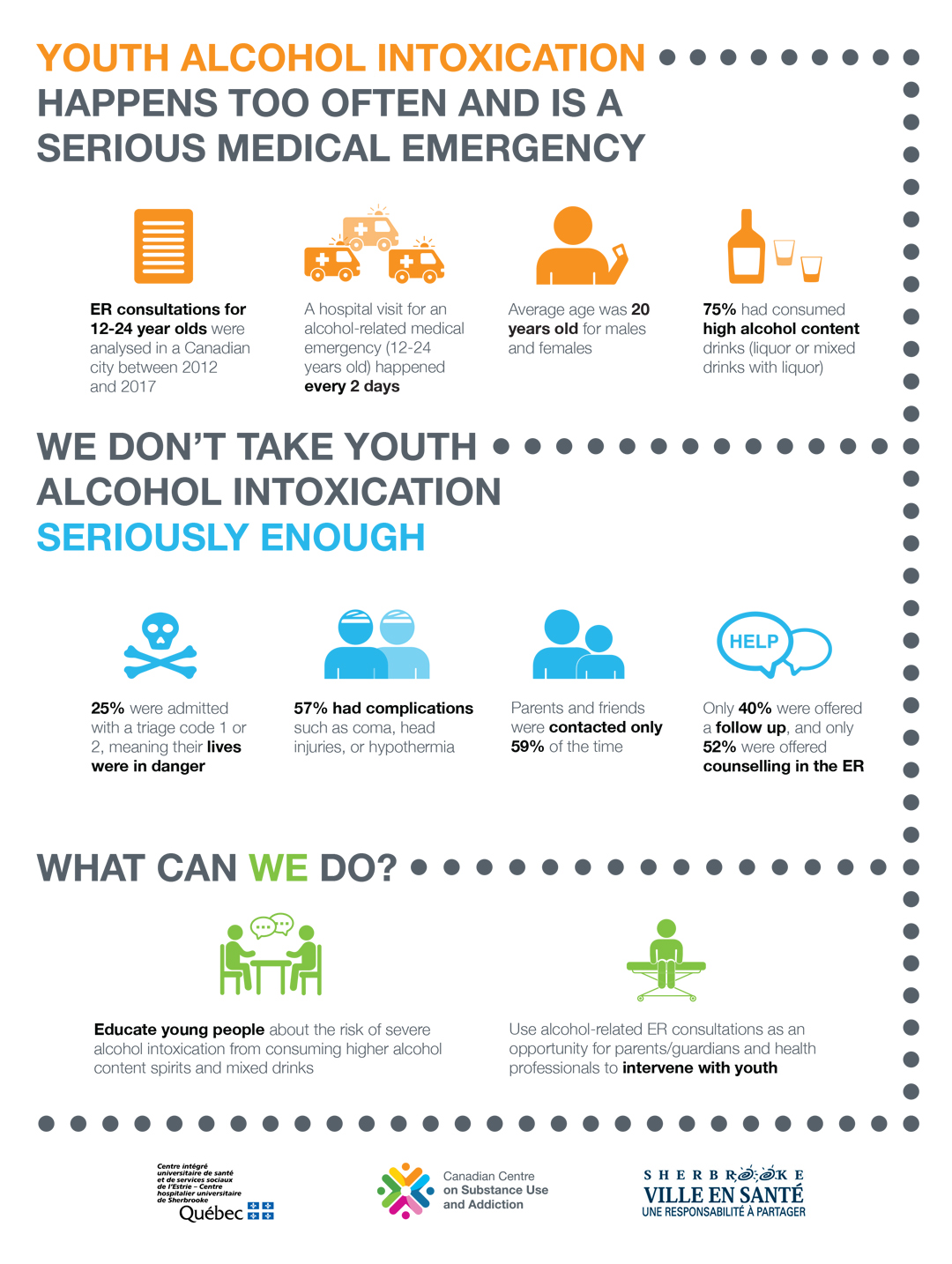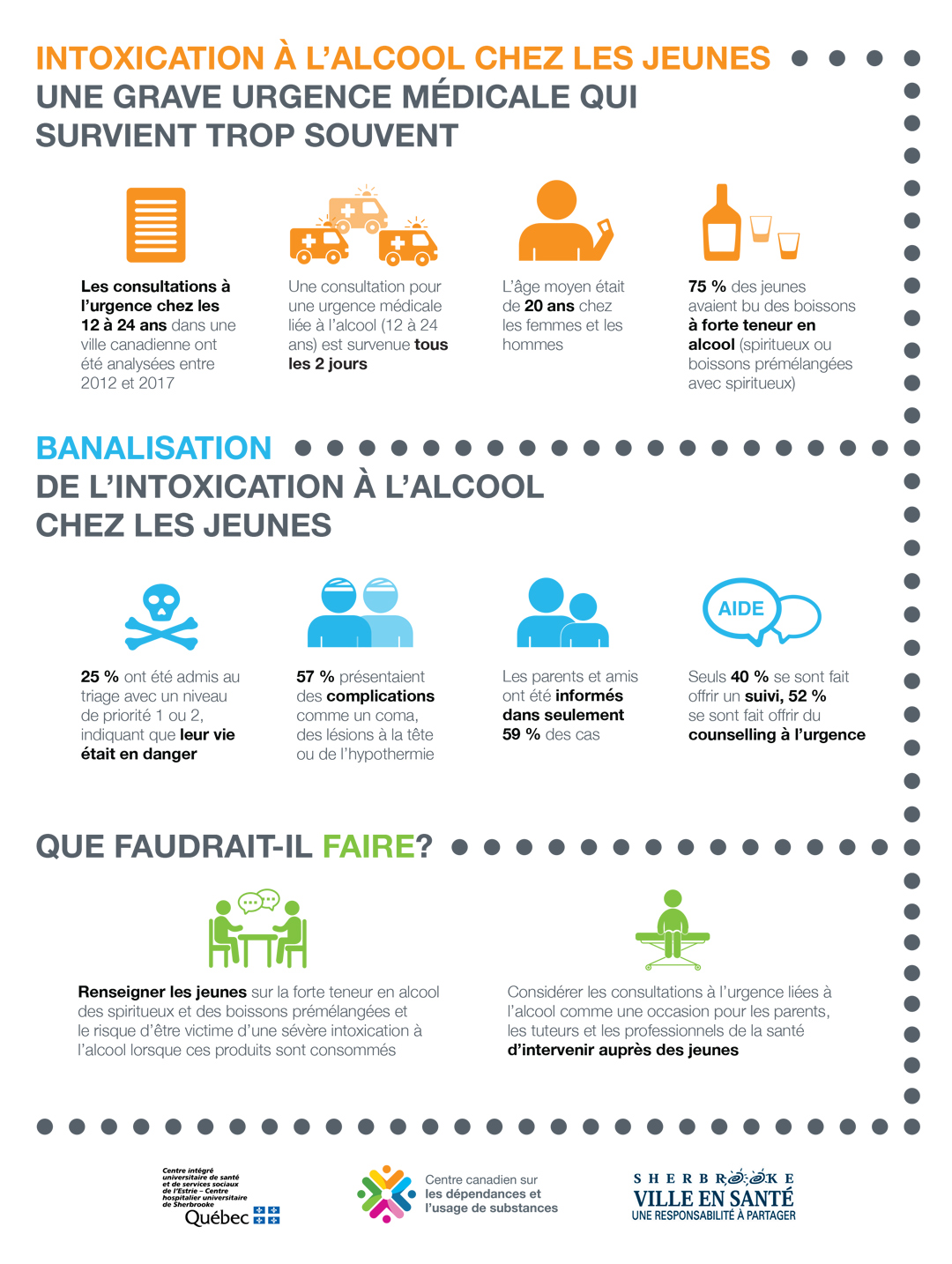 Project Goal / To create bilingual infographics that visually summarize key findings on youth alcohol intoxication.
Background / These infographics were created to provide visual research summaries on youth alcohol intoxication in print and web formats. The findings were displayed in a conference brochure and disseminated via social media channels. All icons were provided in a folder for future visualization projects and presentations.
Products / Web & Print Bilingual Infographics
Target Audience / Conference Delegates, Various Stakeholders, Public