IDRC Infographics & Social Media Products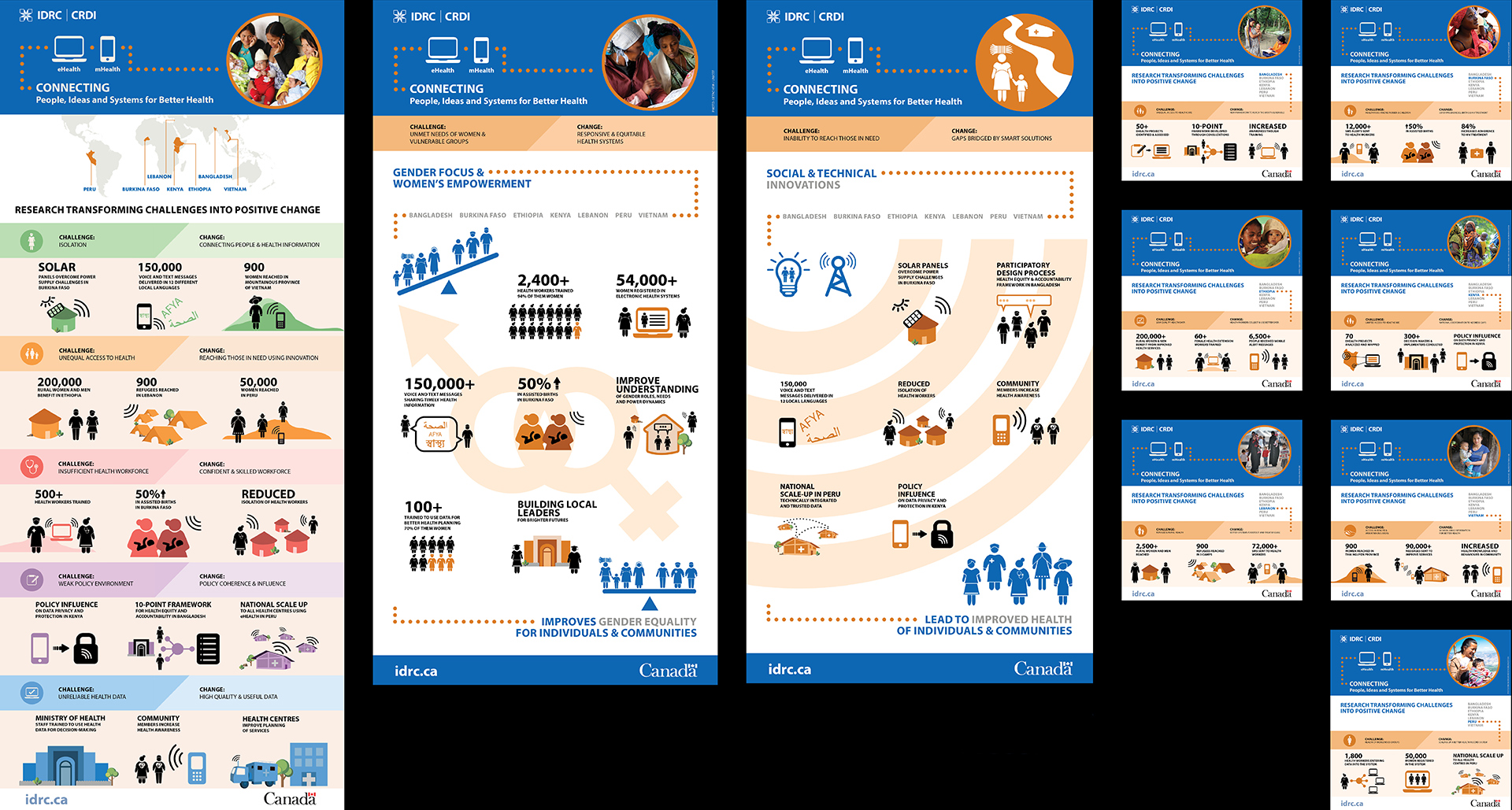 Project Goal / To create infographics and social media content for key messages from IDRC's "Strengthening Equity through Applied Research Capacity building in eHealth" (SEARCH) program in both official languages.
Background / A set of infographics were created in order to showcase the impact of IDRC's four-year SEARCH program. One infographic acts as an overview and contains overall program highlights. Seven smaller infographics show impact at the individual country level. Two other infographics focus on Innovation and Gender. The infographics were created using a modular approach for easy transition to social media campaigns and website embedding.
Products / Infographics, Social Media Products
Target Audience / Stakeholders, Project Funders, Public
Client / IDRC