Data Acquisition / Academic Poster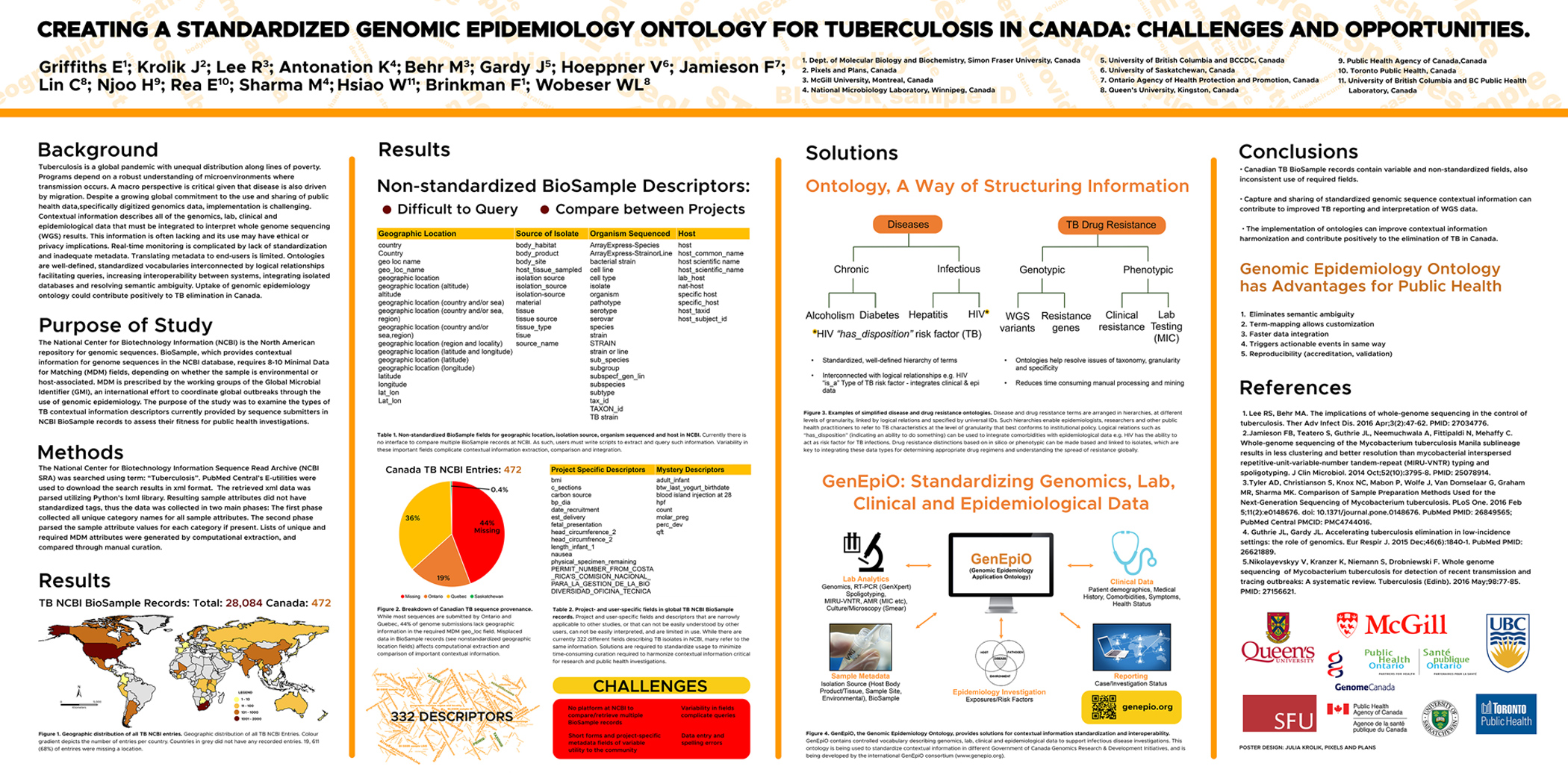 Project Goal / To create a custom data mining algorithm & design a corresponding academic poster.
Background / The first phase of this project required a custom algorithm to automatically extract and sort over 28,000 TB NCBI Database entries. The mined data was analyzed and several data visualization products were created including a custom frequency-based wordcloud. An academic poster was designed to include the resulting data products alongside client research.
Products / Custom Data Mining Algorithm, Choropleth Map, Data Visualizations, Academic Poster
Target Audience / Academic Researchers
Clients / Queen's Univeristy