Creating SciComm Workshop at CSPC 2019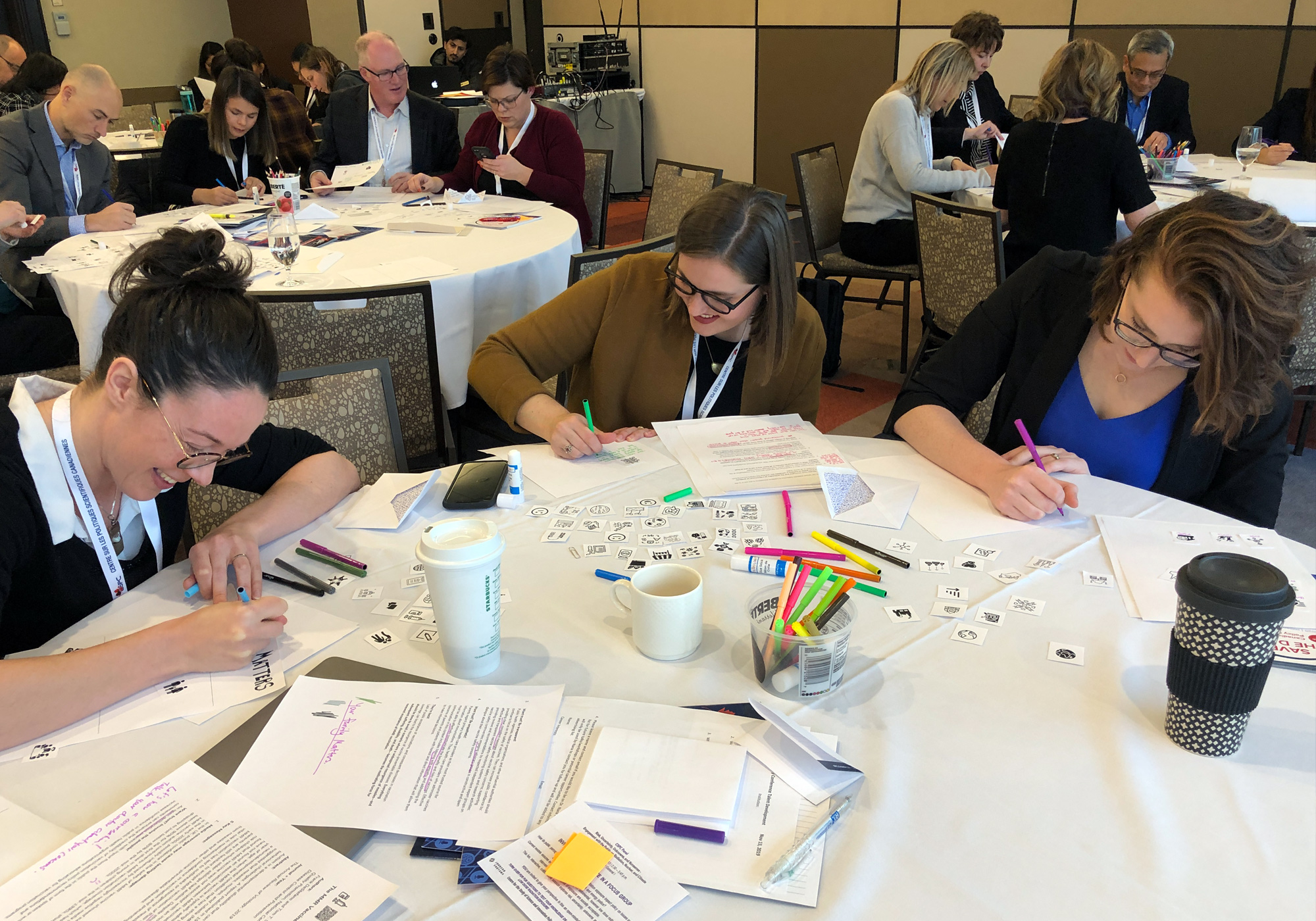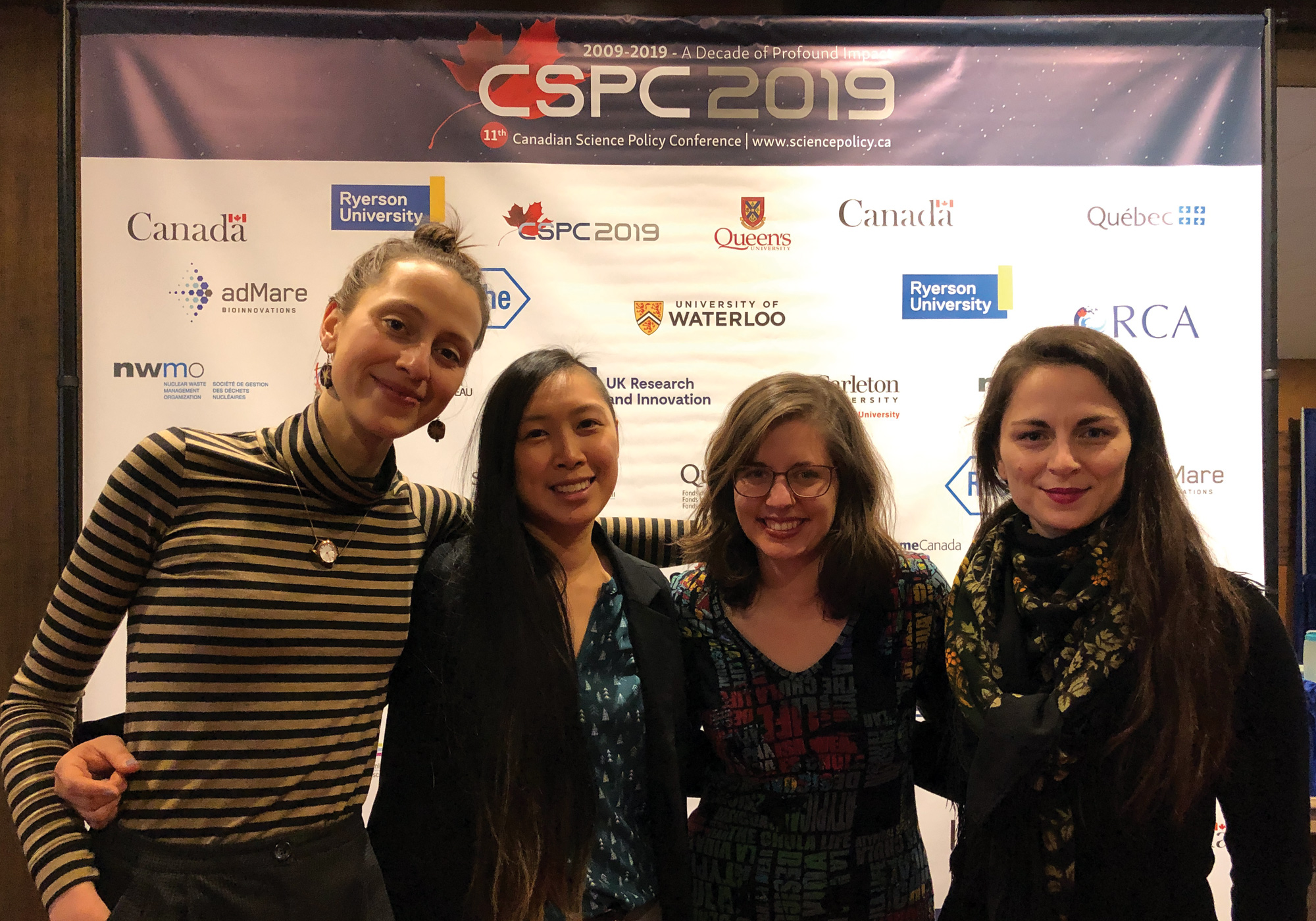 ABOUT THE PANEL //

With growing divides in public and scientific opinion on controversial science policy issues like data privacy, vaccinations, and climate change, there has never been a more pressing time to improve how we communicate science.
In a step toward achieving this goal, Art the Science team members Alice Fleerackers (ScholCommLab), Julia Krolik (Pixels and Plans), Cat Lau (CHILD-BRIGHT Network), and Dorina Simeonov (AGE-WELL NCE Inc.) shared their science communication expertise at this year's Canadian Science Policy Conference in a panel titled Creating SciComm: An interactive session connecting scientists, policymakers, and the public. Collaborative and participatory, the panel offered a hands-on approach to communicating science through visual methods. Attendees used paper, markers, glue sticks, and their own creativity to engage with four themes of public concern: climate change, artificial intelligence, genetically modified foods, and vaccinations.
During the session, participants learned to embrace their creativity, work together, and harness the power of visual communication to make science more understandable, accessible, and engaging. In less than an hour, they produced these 55 unique infographics—evidence of their originality, enthusiasm, and willingness to connect with communities beyond the conference.
Julia Krolik
Founder // Pixels and Plans | Art the Science
Alice Fleerackers
Doctoral Student ScholCommLab | Simon Fraser University
Catherine Lau
Knowledge Translation Coordinator (CHILD-BRIGHT Network)
Dorina Simeonov
Policy and Knowledge Mobilization Manager, AGE-WELL
EDITORIAL //

To read our CSPC editorial titled Barriers to science communication: The challenges of finding high quality, accessible research click this link.